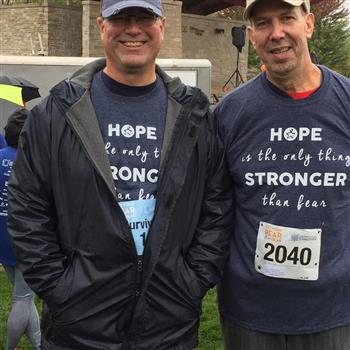 Edit in profile section
My 2019 Get Your Rear In Gear - Fight Like Mike
Tamara Teetzen
November 2014, Mike had his first ever colonoscopy (the fun things you get to do when you're 50). That was when he was diagnosed with stage 3 rectal cancer. The next 12 months were filled with chemo, radiation and surgeries. We walk so other may not need to endure what Mike has gone through. We walk for others who have gone through the same diagnosis and treatment (Terry Casey) and have helped support us through the last few years.
Please help me support Colon Cancer Coalition by making a contribution to my fundraiser and sharing this page with your family and friends. Every dollar I raise will advance Colon Cancer Coalition's great cause! Additionally, you can ask me how you can get involved too.
Together, we can make a difference!